Tais sitt opphold i Norge
Tais har nå vært i Norge i 7 måneder og har skrevet en artikkel om lederskap. (Engelsk tekst)
Sist oppdatert 28.02.2022
Developing leadership across different cultures
"Leadership for Christians is about God, not about us… We center our soul in the hand of Godonly then are we ready for leadership"
Within the church we hear a lot about leadership and all of us have had a leader one day. What motivated me to write this article is the question of who a leader can be and how we
prepare ourselves for this responsibility.
So, as a meaning we have that leadership is a function, that is, every time someone influences someone else the function of leadership is being exercised. Therefore, in the position
of leader we have a huge responsibility in how this influence is being passed on. A good leader has within the ability to lead, and that can be something you are born with or develop over the years, so the context and the opportunities are connected to the formation of leaders.
Within Christianity we have a slightly broader view of the leader. We believe that God made us in a special way and the ability to lead is then given to us as a gift. That is, God gives us this gift so that through Him we can build and work for the kingdom of God in the world, influencing people so that they can know Him and make Him known.
So, developing leadership is a call from God, just as he chose his disciples, he chooses many of us to accomplish his great plan. We depend on God to be a good leader, much of the
preparation for leadership is to be in constant prayer so that your attitudes will influence others for good and for the glory of God.
This year I have had the opportunity to live in a different country and I have experienced how leadership develops in different cultures. My sending organization "Movimento Encontrão" does a great job with preparing leaders for the future. Through camps and courses, they lead and disciple young people. And also, in partnership with NMS (Det Norske Misjonsselskap), they promote the Exchange program that I am part of.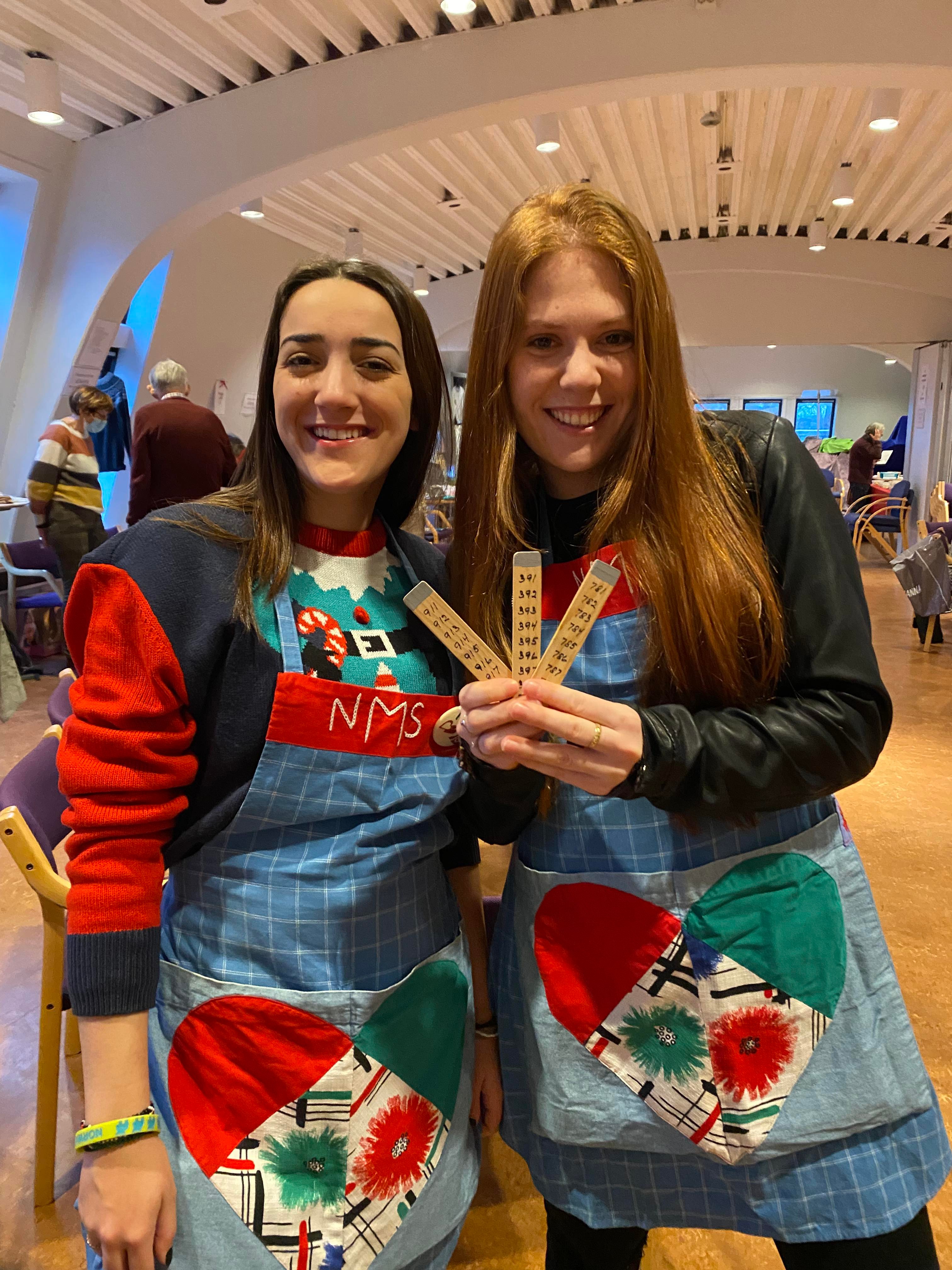 Our program is called Connect and we are part of young people who seek development in several areas, such as leadership, discipleship, human rights, sustainability, and others. In partnership with Hald internajonale skole we can study and learn from qualified teachers with a wide world vision, and after a few months of study we go to different cities to put what we are learning into practice.
In Brazil I had the opportunity early on to grow up with amazing leaders, they mirrored themselves in Christ and I could see Jesus clearly in their lives. It is interesting to note that later, when I led small groups and camps, I still often remembered how they led. Being led and being in contact with people who work as leaders to make Him known is a great way to understand the responsibility of our attitudes and how to influence people with our lives. Well, I grew up
attending camps, and I can say that this is one of the best environments for leadership training.
One day you are being led, learning more about Christ and participating in activities, later it is your turn to lead, to care for people and to tell a little bit about what you once learned.
Here in Norway, I have had the opportunity to attend various NMSU camps with amazing leaders. The first camp I didn't have much participation in the activities, but it was a time to learn how the camp works here in Norway and to see the work of the NMSU staff being realized, always with God in the center. It was a very good experience, in the other camps that I was able to participate in the program I realized the influence of the leaders on how I would lead. And that's what leadership is all about, it's about learning to be led and then leading when it's your turn to take responsibility.
I really admire the work of all the NMSU leaders, it is an important job with a lot of joy and focus on making Jesus known. It is a privilege to be able to participate in these camps, and
I hope that one day some of the children who participate and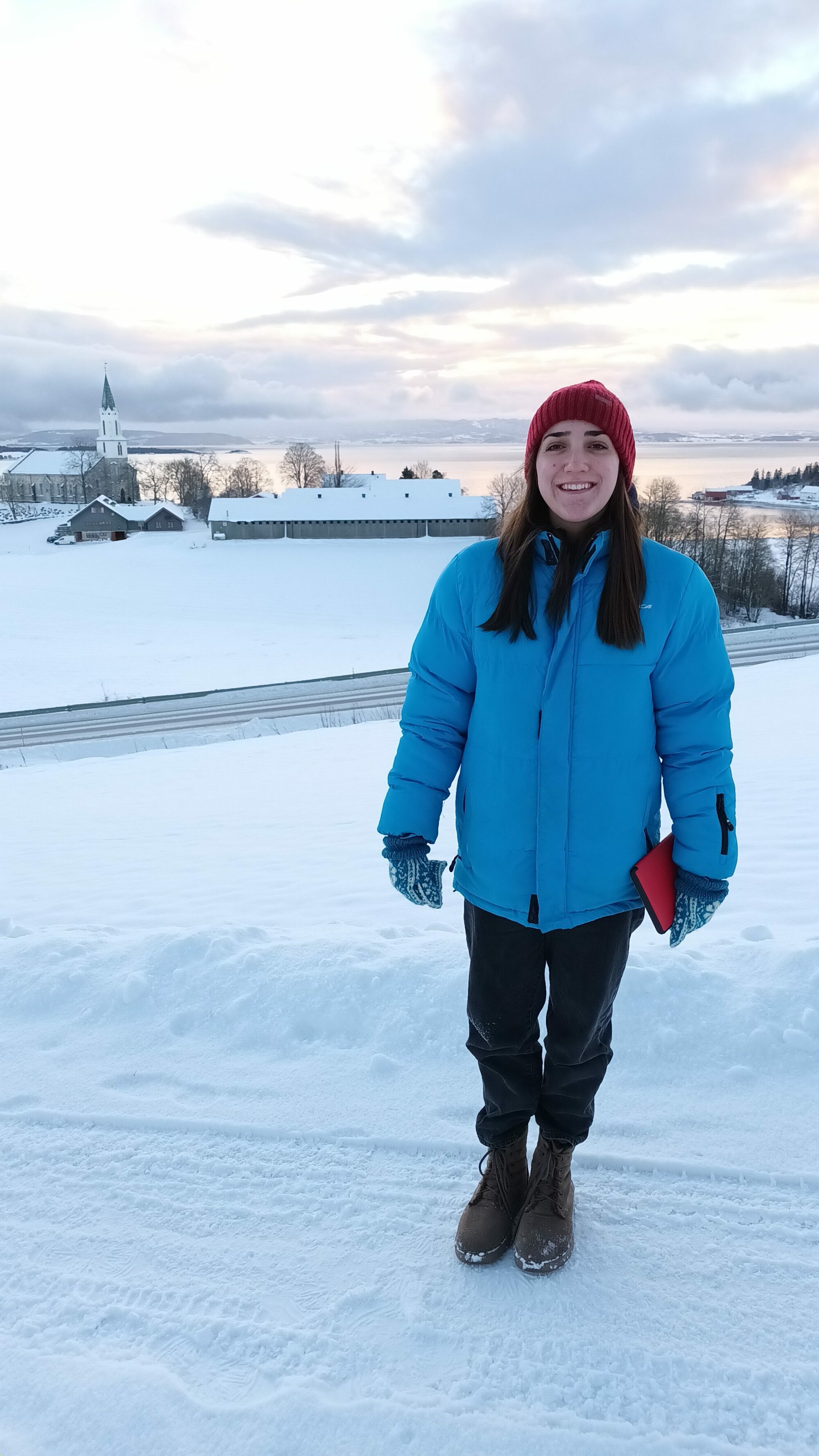 enjoy the camps so much will be leaders too, and will influence other children, who will also be leaders one day.
This is how I see
the work in camps to spread the love of God continues, it is a very beautiful work with a lot of
fun.
Tais Fontes