Ester fra Brasil har nå vært 7 måneder i Norge
Ester har skrevet en artikkel om hennes forhold til NMS (Artikkelen er skrevet på engelsk)
Sist oppdatert 28.02.2022
HOW I RELATE MY LIFE WITH NMS
Coming to Norway, a country far away from my own, Brazil, has been an amazing experience. Mostly here in the city where I am spending my internship, Trondheim, and working together with the Norwegian Mission Society (NMS), the living has made me explore many areas in my life. Trondheim is located in the middle west of Norway, it is a world-leading center of science and technology research, and also has the most amazing cafes and views for the Northern Lights.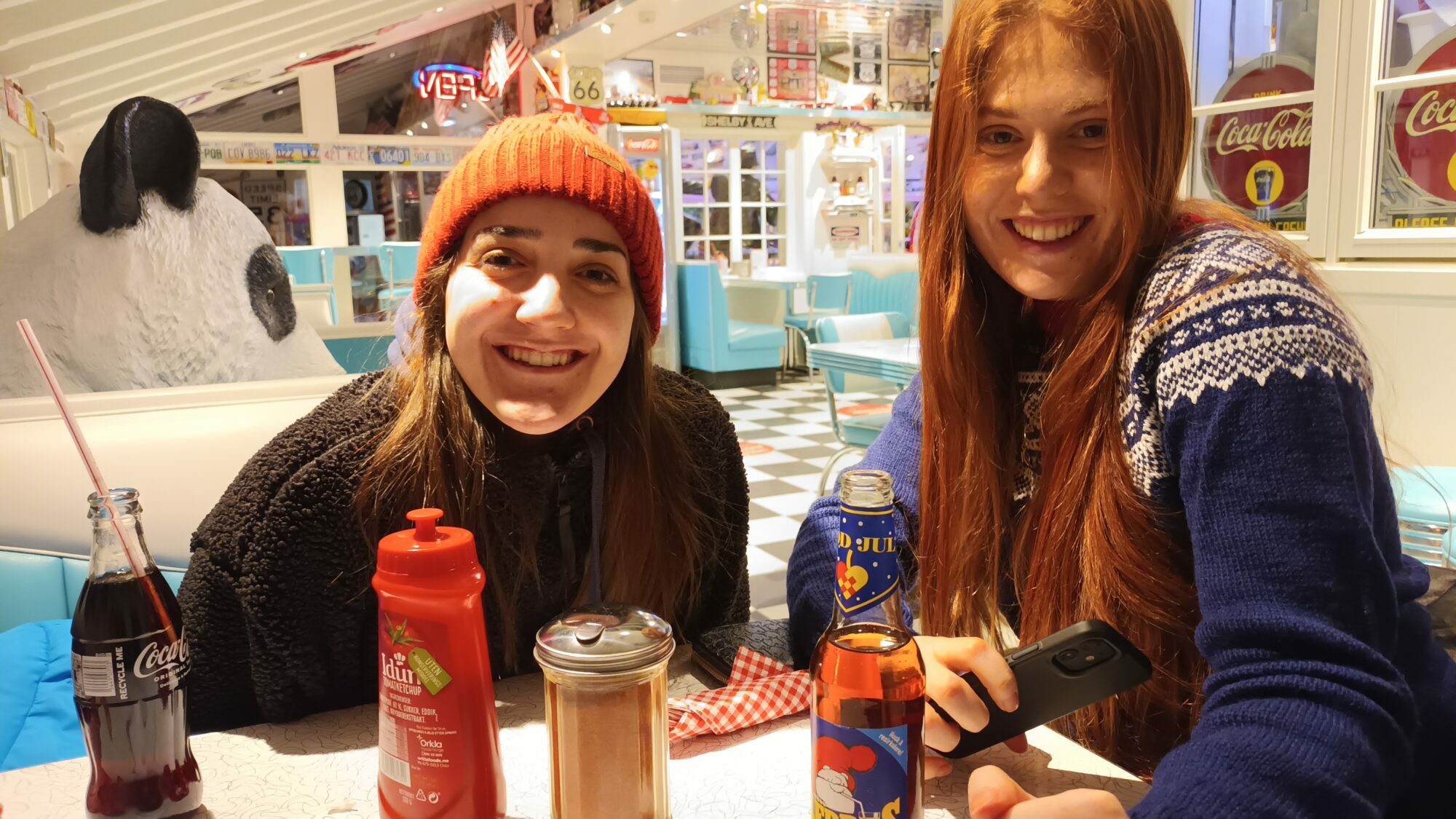 Every time that I talk about Det Norske Misjonsselskap (NMS), it is about people. Since I started my year with Hald Internasjonale Skole – a vocational school that offers courses on intercultural understanding and international work- NMS has been a big part of the job that I came to do here in Norway. At the school we were introduced to the work in a theoretical way, and now that I am living in Trondheim I
have the practical experience of being part of the team.
A cultural experience:
Having the opportunity to work at NMS Trøndelag has been a constant learning about the society, the multi diverse cultures involved and most important, about people. We have received some missionaries during this period, and the
stories that they talk about their lives in the mission field, and at the same time being together with NMS has changed my view about the world. Be aware of the challenges that people around the world face everyday in their lives, in the question about poverty, health and faith, it is what NMS people work towards to bring them a better way of living.
Here in Trondheim, the work that I do with NMS is together with NMSU at camps for kids, families and also immigrants. Me and my teammate, Taís, are also part of NMS Gjenbruk Knausen Lysstøperi, separating used candles by colors so that we can recycle and make new ones for selling.
So that on, we go to Byåsen Kirke (Church) and also help with the Strikkekafe (Knitting cafe). From that, I have the benefit of dealing with people, and to me, this is the best
part of the job, because I can see in a practical way how NMS can impact Norwegian society in many parts of a daily life, and it is satisfactory to know that our work has
been recognized.
The place it is right:
As it says in 29:11 "For I know the plans I have for you, declares the Lord, plans to prosper you and not to harm you, plans to give you hope and a future", I feel that God has been working through us so we can reach people. And I believe thatright now there is no place that I should be if it was not Trondheim, because I can see, and also feel, that God's plans have been manifested in my life more and more, whether in my day-to-day work or when I hang out with my friends.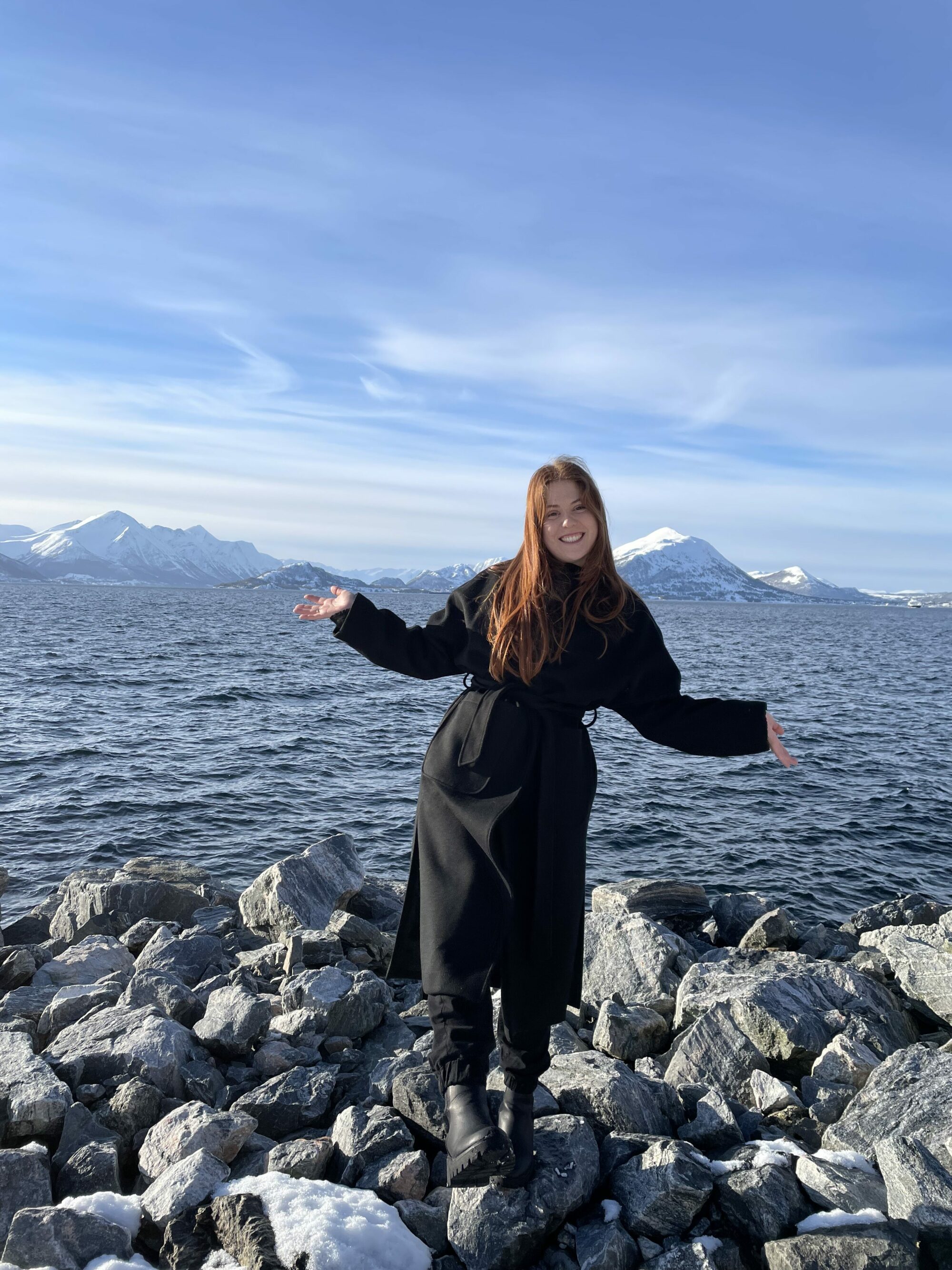 It is so good to be excited with what has been holding for my future, be it with NMS, or in my personal life. Therefore, I am able to learn how the environment around me can change me, and from that, accept that my concepts and ways of relating, can grow together with me.
Ester Schweickardt